Activity Search Results
Total Results: 6
Showing: 1 to 6
110502 - Tiny Tots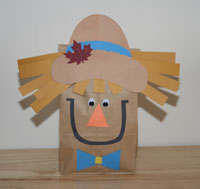 Introducing: Brunswick Rec Tiny Tots!!!
Come craft with us every 3rd Wednesday of the month. Fee is $5.00 per child (parent participation NOT required - parent must remain inside the Recreation Center). Tot appropriate snack. 10:00 am - 12:00 pm



Activity
Description
Dates
Times
Days
Location
Fees
Ages
Add to Cart

Available

110502-01

Tiny Tots

10/16/19

-

10/16/19

10:00A

-

12:00P

W
Community Rec Center
$5
3 years to under 7 years
Item Details
Add to Cart
Available
110502-02
Tiny Tots
11/20/19- 11/20/19
10:00A- 12:00P
W
Community Rec Center
$5
3 years to under 7 years
Item Details
Add to Cart
Available
110502-03
Tiny Tots
12/18/19- 12/18/19
10:00A- 12:00P
W
Community Rec Center
$5
3 years to under 7 years
Item Details
140000 - Monster Mash
Join us for our Brunswick Recreation Monster Mash! We'll have games & goodies for your favorite little goblins! Food, dessert, DJ and party favors, too! We are having a costume contest as well! This event is geared towards kids ages 3-12.

Ghoul's: $13 | Goblin's: $15
(Members) (Non-Members)

| | | Activity | Description | Dates | Times | Days | Location | Fees | Ages | | |
| --- | --- | --- | --- | --- | --- | --- | --- | --- | --- | --- | --- |
| Add to Cart | Available | 140000-01 | Monster Mash | 10/26/19- 10/26/19 | 5:00P- 8:00P | Sa | Community Rec Center | $15 | 3 years and Up | Item Details | |
| Add to Cart | Available | 140000-02 | Monster Mash | 10/26/19- 10/26/19 | 5:00P- 8:00P | Sa | Community Rec Center | $0 | 3 years and Up | Item Details | |
410400 - Late Night at the Rec!
Everyone had a BLAST at our end of summer late night - so here's to round two!!! Join us November 30th for our Glow-Late Night @ The Rec! We'll take care of the kiddos for the night while you take the night off (well...until midnight anyway!). We're going to have pizza and ice cream, movies, glow in the dark dodgeball tournament and swimming!!! Below is more information:

1st graders - 6th graders
November 30th
5pm drop off
Midnight pick up
Swimming from 7pm-10pm


Members: $18 per child
Non-Members: $20 per child

Stop at the front desk today to register for this event. Members & Non-members welcome.
| | | Activity | Description | Dates | Times | Days | Location | Fees | Ages | | |
| --- | --- | --- | --- | --- | --- | --- | --- | --- | --- | --- | --- |
| Add to Cart | Available | 410400-03 | Glow Late Night! | 11/30/19- 11/30/19 | 5:00P- 12:00A | Sa, Su | Community Rec Center | $20 | Birth to Birth | Item Details | |